RUBBER MOULDED PARTS WORKSHOP
Poly Services Industrie (P.S.I) offer services in rubber moulded parts manufacturing. By compression moulding application along with high rubber compound quality we fabricate any rubber parts used for industrial applications
RUBBER MATERIALS
NR, SBR, NBR, EPDM. Hardness from 25 to 95 Shore A.
FABRICATION
Any rubber parts such as  mounting,screen panel, joints, rubber wheel chock, coupling,O ring, rubber pad, rubber vibrating spring for vibrating screen,  etc…
RUBBER COMPOUND TECHNICAL DATA
PRODUCTION EQUIPMENT
We hold a hydraulic upstroke vulcanization press for rubber moulding and a rubber mill along with a set of workshop equipments for parts manufacturing.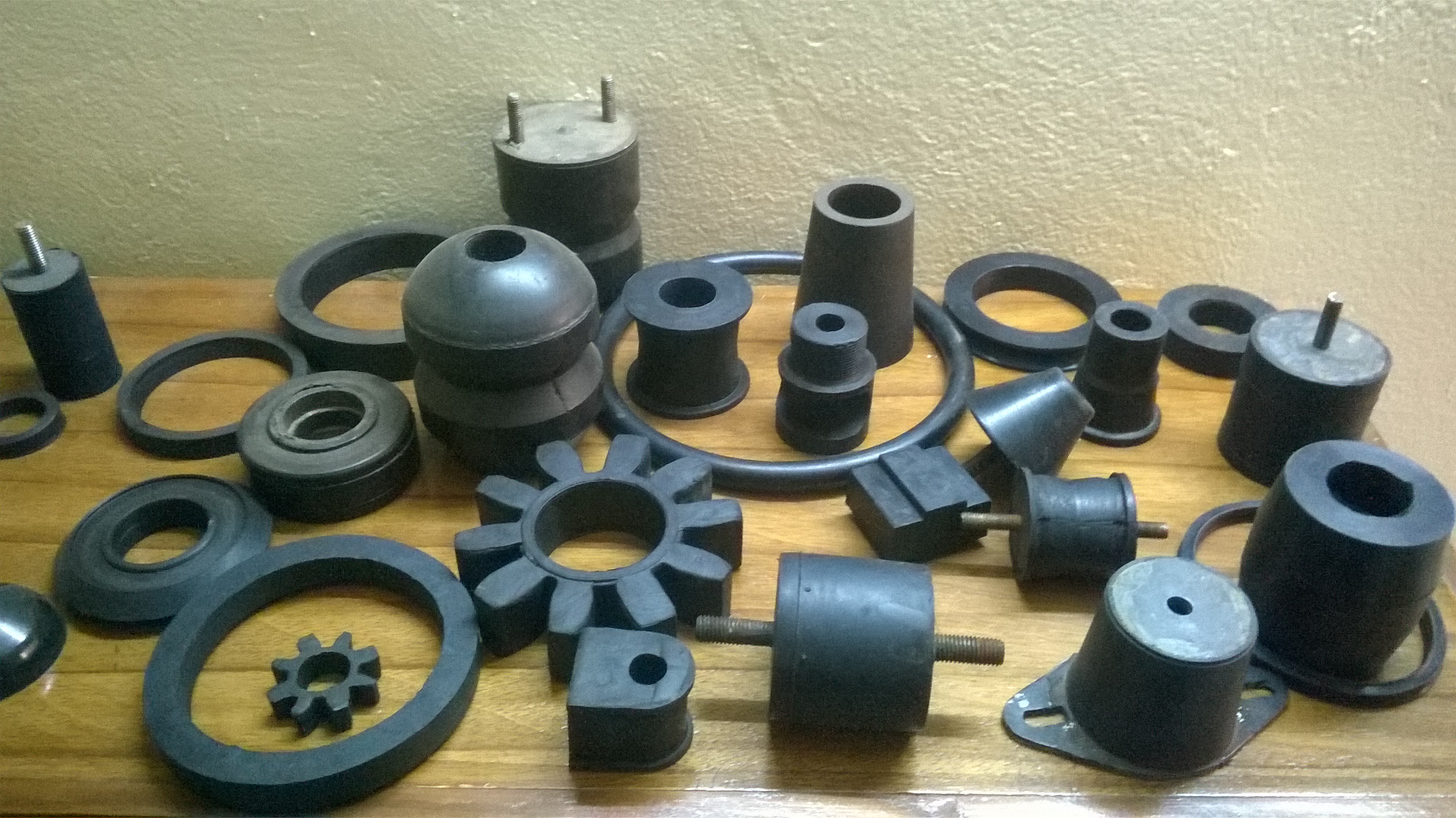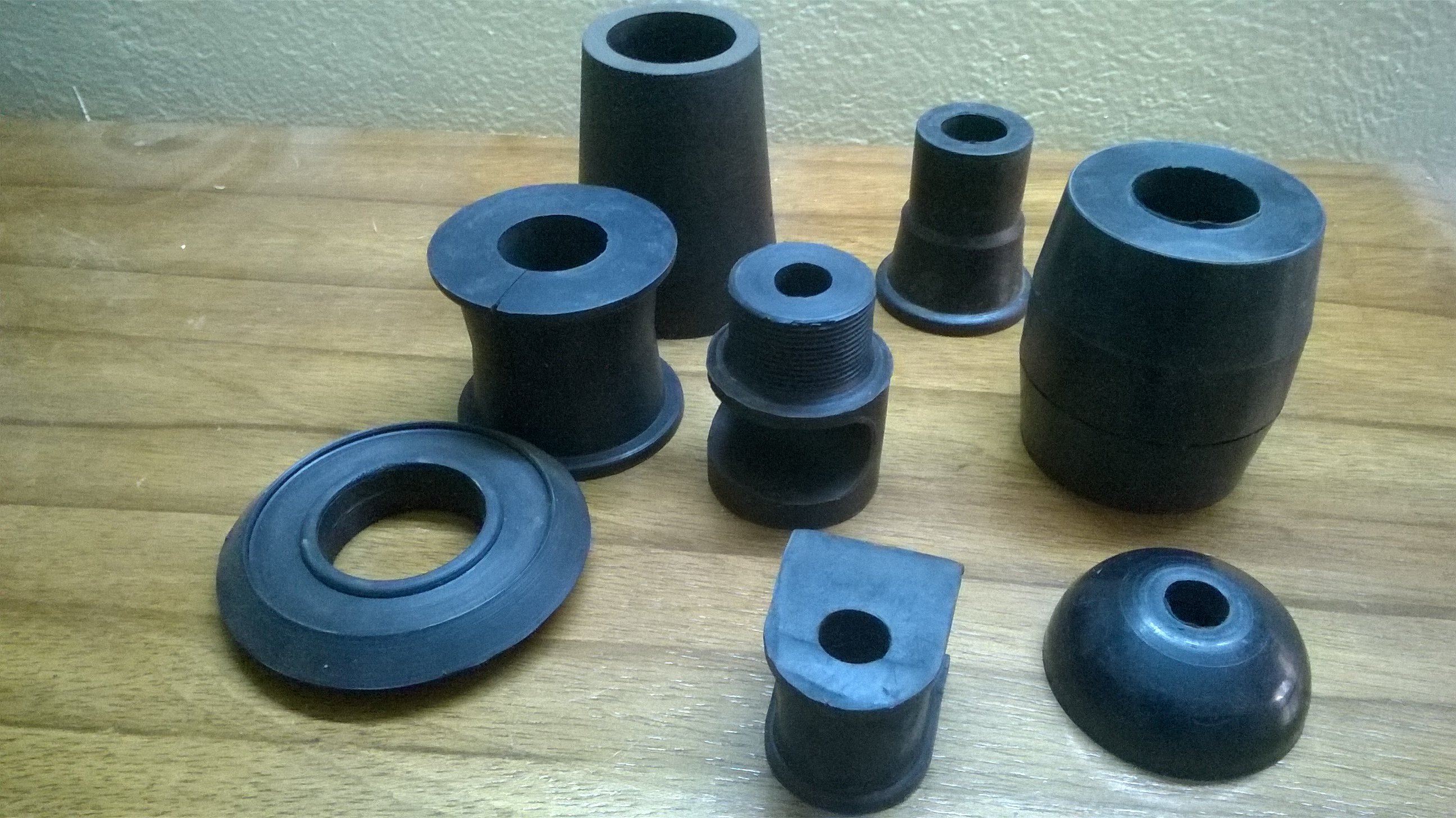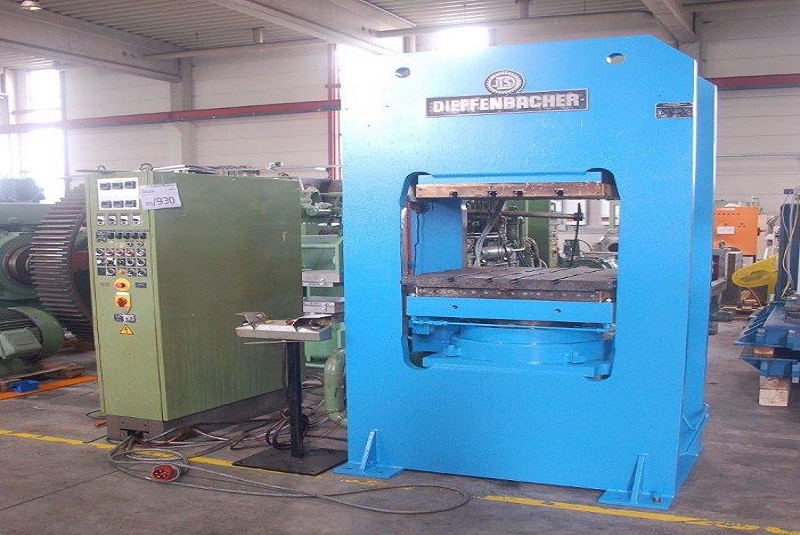 HYDRAULIC UPSTROKE VULCANISATION PRESS Brand: DIEFFENBACHER
Features :
TYPE VPU NET PRESSURE 4500 kN
Heating platens 800 x 800 mm
Platens Distance : 550 mm
Main connection 43kw/ 3 x 400 v
Bosch Rexroth hydraulic system
Piston stroke: 500mm
RUBBER MIXING MILL
Features:
Mixing mill conform to EU rules
Cylinder roll : 800 mm
Cylinder lenght 1000 mm
Heating electrical or hydraulic up to 220°C
hydraulic close
Quick opening in case of emergency